ABERDEEN CENTRAL ATHLETIC BOOSTER CLUB
Support the Golden Eagles!
Purchase Blue & Gold apparel from the Athletic Boosters online store:
https://www.promoplace.com/30268/stores/goldeneaglepride
The Athletic Booster Club is a group of parents, community fans, coaches, teachers and school administrators interested in supporting and promoting athletics as a part of the educational experience for students in the Aberdeen Public School. The Athletic Booster Club contributes thousands of dollars directly into the middle school and high school athletic programs.
Membership is open to everyone ~ Please join us! We believe it is very important that we support our GOLDEN EAGLE athletes.
100 % of your dollars supports Golden Eagle athletic programs!
All Golden Eagle fans are welcome to join our monthly meetings at MAVERICKS- first Monday of each month at 6:30pm.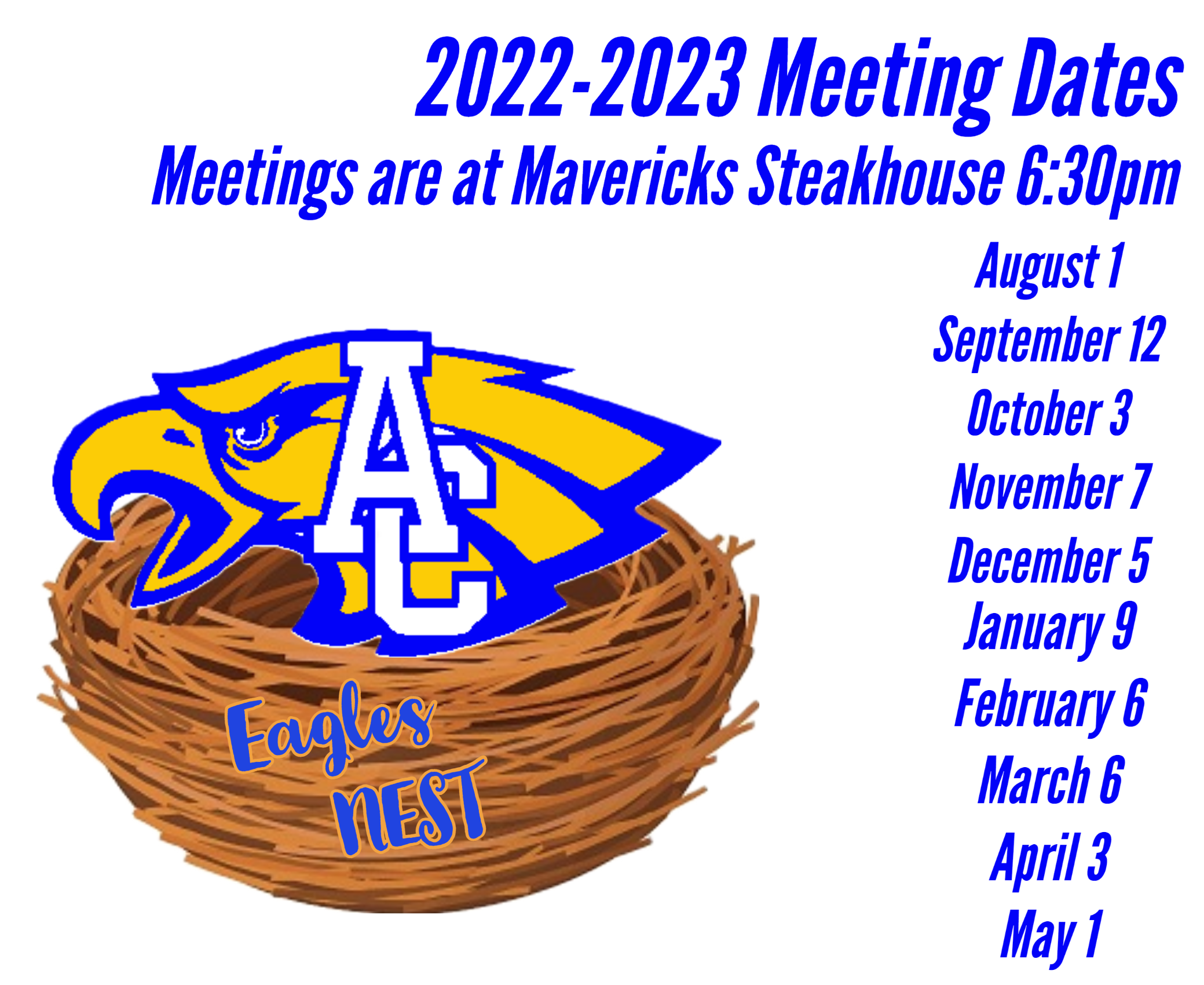 Booster Club Membership Levels
Secure Online Booster Club Membership Payment through PayPal
Select a level below to purchase your Athletic Booster Club Membership.
Blue - 2 one-time event pass $50
Gold - 4 one-time event pass $100
Eagle - $50 Eagle Bucks and 2 season passes $250
Golden Eagle - $100 Eagle Bucks and 4 season passes $500